Varsovia (Warszawa), Polonia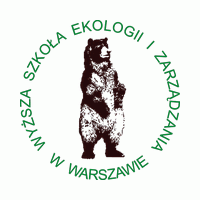 Arquitectura
Architecture
estudios de licenciatura
idioma del curso:
inglés

Área de estudios:
ingeniería y técnicas
Metodología de estudios:
estudios diurnos, estudios de modalidades a distancia
Descripción:

en
A graduate will have knowledge and skills in the following fields:
- architectural, urban and conservator design and spatial planning;
- history and theory of architecture, theory or urban planning, arts, technical sciences and humanities;
- shaping the human environment with due consideration of the relationships between people and architectural objects and the surrounding space;
- following procedures for preparation of designs of architectural objects, considering social factors;
- resolving functional, utility, civil, structural, engineering and technological issues to the extent that guarantees safety and comfort of use of objects, also to the disabled;
- comply with technical and construction rules, regulations and procedures, economy of design, execution and usage of an architectural object and organization of the investment process and integration of plans with planning projects in Poland and European Union Member States.
The graduate will be aware of the role of an architect's profession in the society and his influence on the quality of the environment.
A graduate will comply with the principles of professional ethics.

A graduate will be prepared for:
- commencement of creative activity in the field of architectural and urban design;
- obtaining vocational certification as required by the law;
- performing independent functions in construction;
- designing and managing works in architectural specialization;
- coordinate works in multidisciplinary project teams;
- manage architectural and urban design studios;
- carrying out a sole proprietors business;
- commencing scientific research work.